Hello everyone,
I am a 19 year old german voice-to-skull victim since may this year. I figured out that the mind control started about a 1.5 years ago.
At that time a feeling in my nose started which felt like something is pressing from the inside plus it was running all the time. I thought it was some kind of nose disorder but after getting information I now think it is an effect caused by the infection of the V2 nerve http://en.wikipedia.org/wiki/Maxillary_nerve.
I got my information over the months from various sources (http://www.free-targeted-individuals.com/, multiple blogs and homepages, videos and pdf documents) and I also found out that they are able to do this since at least 2001 (http://epic.org/privacy/airtravel/foia/foia1.html).
My guess would be that it is some kind of nanotech infection but I still think about wether they do this with single persons or entire populations. And there is also the big question wether we talk about use or abuse of this technology. The book by electric angel offered a lot of information, especially when it comes to the V2k, which electric angel tells us does not mean "voice to skull" but is an acronym for the parasitic infection of the V2-nerve with k which is a technical short for coupling coefficient http://en.wikipedia.org/wiki/Inductance.
You have to spread that information about the V2k acronym, it is very accurate and important!
Now there are limits for guessing what the technology might be but I specialized on analyzing the crap they talk all the day and I can tell you it is nothing but Hypnosis! They use a technique called "classical conditioning" http://en.wikipedia.org/wiki/Classical_conditioning , it is very important for you to look that up and study it!
They use this -> http://en.wikipedia.org/wiki/Stimulus%E2%80%93response_model
Maybe they also use NLP - Neurolinguistic Programming http://en.wikipedia.org/wiki/Neuro-linguistic_programming where we come to my next guess that we are all confronted with coldblooded/pedophile/sociopathic/cocaine-snuffing satanists.
Well, NLP is just some specialized form of hypnosis and there we got its (german) mascot called Vakog:
Now let's compare it with this picture of Baphomet: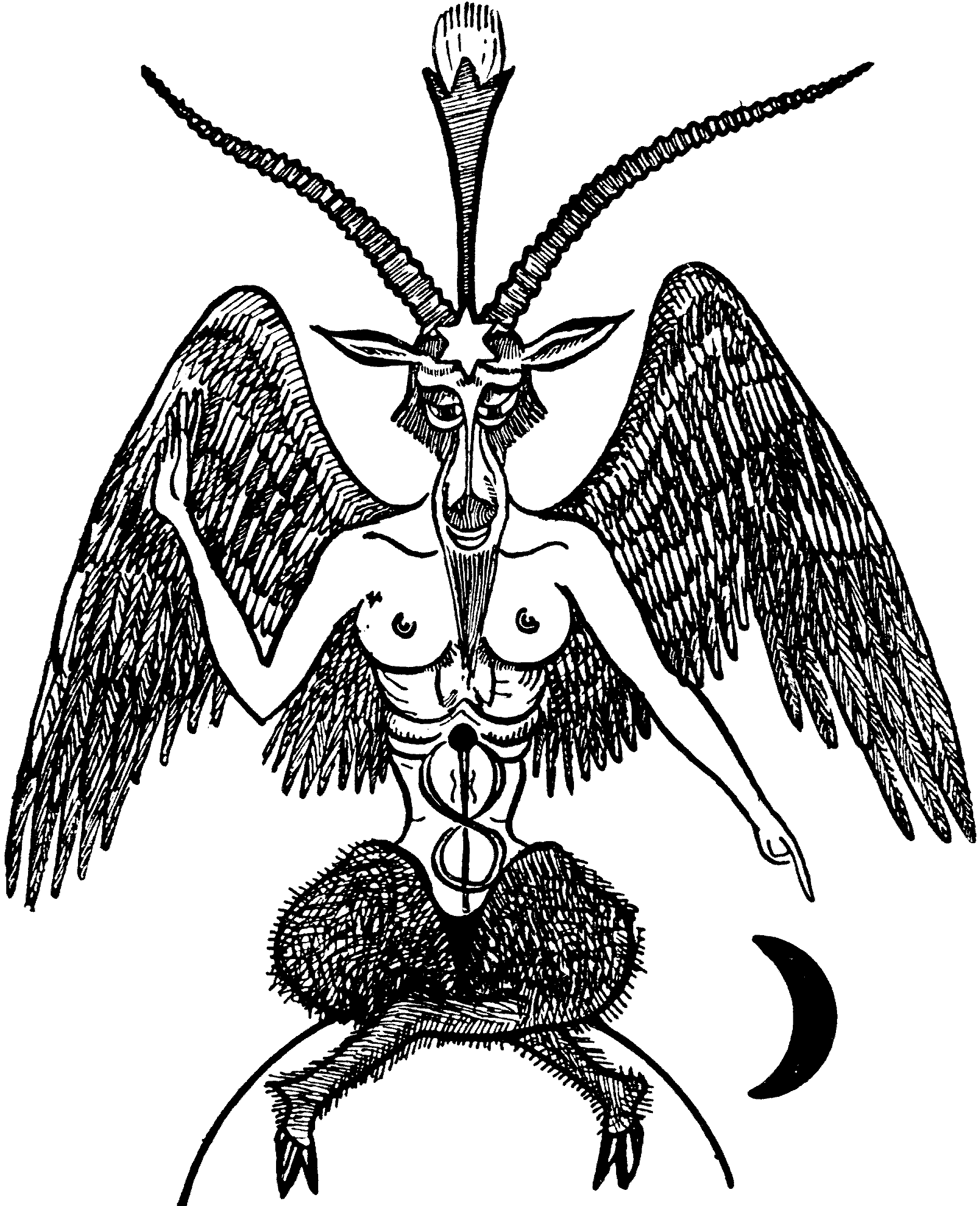 Satan is also referred to as "the one-eyed".
Now don't get me wrong I'm not a strict christian, but it is very much likely that these people are devil worshippers.
So I wanted to ask you all some questions about your experiences with this particular problem of being mind raped day after day:
1. Did it start all of sudden? Was it that you woke up and there they were discussing like it was the most regular thing on earth? Voices that you never heard before?
2. Do they use words or simple phrases often and always with the same accent? Words and phrases that you didn't use to say?
3. Do you see flashing lights when you close your eyes, hear a steady frequence noise, hear clicks in your head or notice radical changes in mind activity or elselike?
4. Did you notice difficulties in visual imagination, loss of eyesight, blury vision, loss of focus?
5. Do they keep on radically talking their hypnosis bullshit no matter what you think?
6. Did you notice memory loss or especially short-term memory loss?
7. Did you find countermeasures/methods/tactics/devices/body movements which help?
I will continue this post and tell you some experience how to use psychological warfare to beat them at their own perverted game. Never forget that you still have your imagination which is more powerful than bullshit talks, you can use to harass them with their own strategy.
Good luck and keep it up everyone!